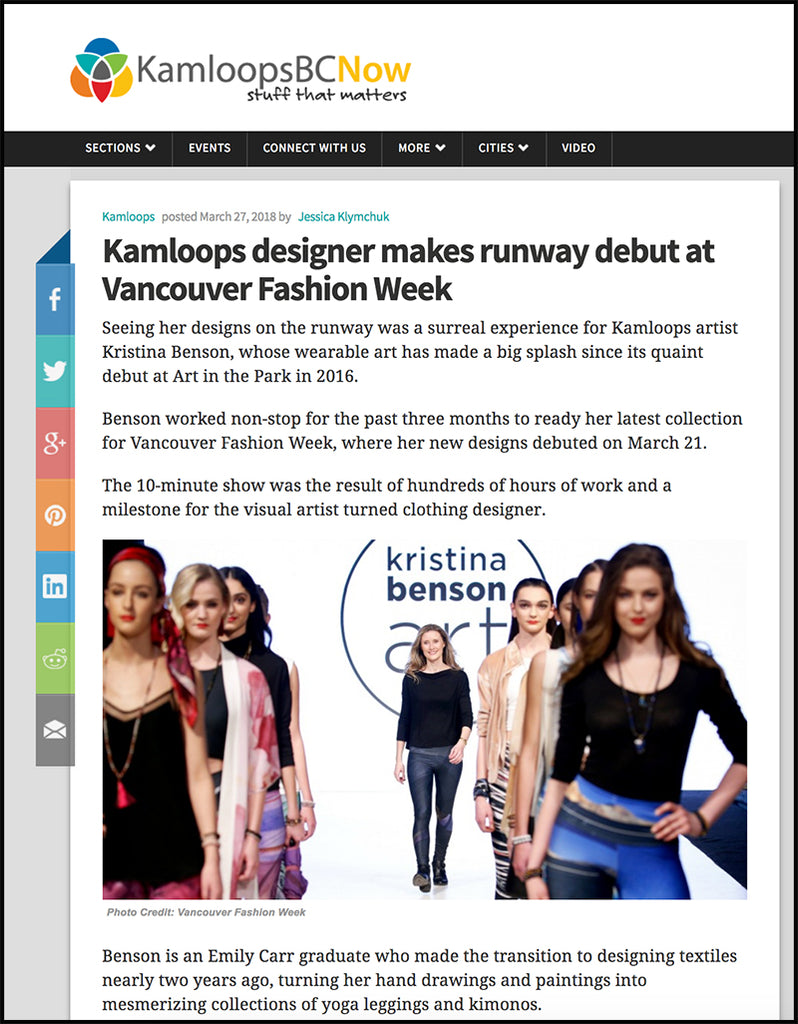 PUBLISHED: Kamloops BC Now 
March 2018
Article written by Jessica Klymchuk
Kamloops designer makes runway debut at Vancouver Fashion Week
"Seeing her designs on the runway was a surreal experience for Kamloops artist Kristina Benson, whose wearable art has made a big splash since its quaint debut at Art in the Park in 2016.
Benson worked non-stop for the past three months to ready her latest collection for Vancouver Fashion Week, where her new designs debuted on March 21.
The 10-minute show was the result of hundreds of hours of work and a milestone for the visual artist turned clothing designer..."
READ the full article here: https://www.kamloopsbcnow.com/watercooler/news/news/Kamloops/Kamloops_designer_makes_runway_debut_at_Vancouver_Fashion_Week