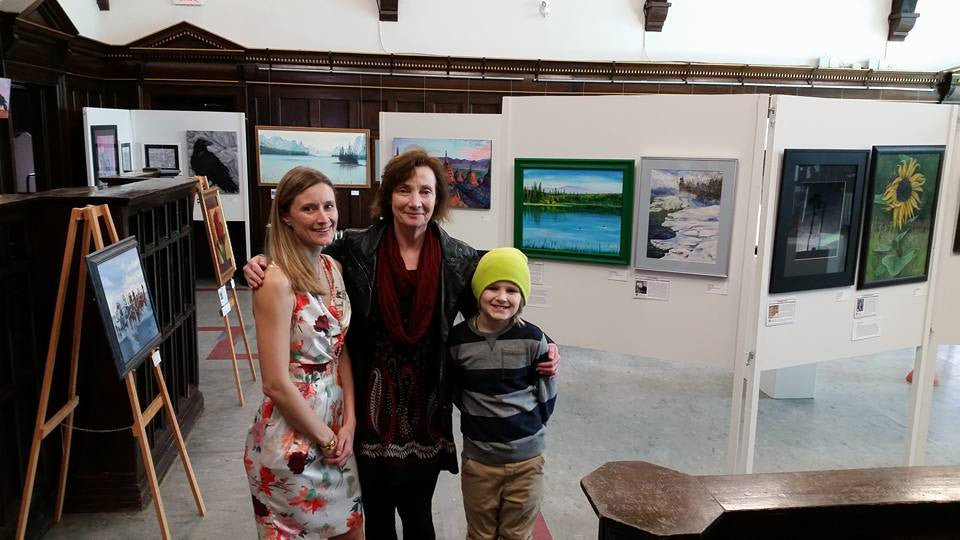 This is part of where the story starts... March 2016, I entered an Art Show. Started painting again after a decade in the field of graphic design. From there, a whole world has opened up. And from this inspired and impactful art on canvas, my creations have been imaginatively hand-crafted into unique, beautiful wearable art you see today – on athletic leggings, capris and chiffon kimonos.
http://www.cbc.ca/player/play/2685059216/
Kristina's interview starts at 1:22
CBC Interview with Shelley Joyce.
Kamloops Arts Council "Art Exposed 2016" Show.